40 Day Fast Ending
Victory Outreach International would like to thank you for participating in this wonderful experience over the last 40 days.
40 Day Fast – Day 38
Intricate design
As women we are wired to think and look at all the details. From decorating our houses, to planning how we will feed our kids, clean our homes and serving in ministry. Our minds are constantly planning and thinking about details. Many times we can catch our selves worrying about our families, financial circumstances, and even our personal growth as a woman of God, but I thank God for that scripture in Matthew 6:25-34
If you decide for God, living a life of God-worship, it follows that you don't fuss about what's on the table at mealtimes or whether the clothes in your closet are in fashion. There is far more to your life than the food you put in your stomach, more to your outer appearance than the clothes you hang on your body. Look at the birds, free and unfettered, not tied down to a job description, careless in the care of God. And you count far more to him than birds.
27-29 "Has anyone by fussing in front of the mirror ever gotten taller by so much as an inch? All this time and money wasted on fashion—do you think it makes that much difference? Instead of looking at the fashions, walk out into the fields and look at the wildflowers. They never primp or shop, but have you ever seen color and design quite like it? The ten best-dressed men and women in the country look shabby alongside them.

30-33 "If God gives such attention to the appearance of wildflowers—most of which are never even seen—don't you think he'll attend to you, take pride in you, do his best for you? What I'm trying to do here is to get you to relax, to not be so preoccupied with getting, so you can respond to God's giving. People who don't know God and the way he works fuss over these things, but you know both God and how he works. Steep your life in God-reality, God-initiative, God-provisions. Don't worry about missing out. You'll find all your everyday human concerns will be met.
34 "Give your entire attention to what God is doing right now, and don't get worked up about what may or may not happen tomorrow. God will help you deal with whatever hard things come up when the time comes. What I love about these 40 days of prayer and fasting is the opportunity to focus on the main priority of life which is Christ. To cherish the time we spend with him, and to remind us of promises he has given for our families and ministries. As we dig into God's word he knows exactly who he is talking to. In this passage of scripture his audiences were the Jews. Many times the Jewish culture was very legalistic; they had a certain way of doing things and would question Christ's teachings. In this day and age our culture questions even more than what they probably did. So when Christ was saying don't worry trust him practically for everything and because worrying can paralyze us from fully following him. We are part of such a great ministry, many of us will be challenged to step out in faith. By the avenue of giving, stepping out in ministry opportunity, or even to answer the call of taking a city or being part of a team . To do one or even all of things takes us to trust in God like never before.
Miracle Jaquez
East Coast UTC
40 Day Fast – Day 37
"God Doesn't Gamble" 
There are times in life where we can feel like obeying God is a gamble. Should we take a risk on what God has put on our hearts? Or should stick to what we think is best? We know God is challenging us to take that step of faith, yet our natural eye can't always see where we're going. We don't know how it's going to end.
Personally, God has challenged my faith to go and do things I never thought I would have the chance to do. At first, it seemed like a challenge that was too much for me. And I was right. It was too much for me, but not too much for God. God is going to grow and challenge our faith during our journey with Him. Whether it's a challenge to grow in our giving or move to another city, we can never stop growing in our faith. When our situation says we can't afford to say "yes" to God, our faith has to say that we can't afford not to.
Psalm 16: 5-6 (NIV)

"Lord, you have assigned me my portion and my cup;
you have made my lot secure.
The boundary lines have fallen for me in pleasant places;
surely I have a delightful inheritance." 
God reminds us that He has "made my lot secure". To be secure is to not be exposed to danger or harm. When something is secure, it's safe. We have to remember that even in times when it appears that stepping out is a gamble or risk, that ultimately God holds our future. We don't have to worry about what is going to happen because God already planned it out. The Bible says that, "He delights in the details of our lives". Although it's easy to get wrapped up in knowing every detail of what is going to happen, we have to remember, "Surely I have a delightful inheritance". God is telling us that already have it. God has a planned destiny for our lives. Now it's our job to walk in it.
Is God prompting you to step out in faith? To trust Him even though you can't see? Believe in the delightful inheritance that He has already given you. In this faith-growing season, we have to trust God and be obedient to what He is asking of us.
Nina Synider
East Coast UTC Staff
Resurrection Sunday 1993
RESURRECTION – A Powerful Easter Sermon by Pastor Sonny Arguinzoni Sr.
This sermon was preached at Victory Outreach Church on Easter Sunday. The audio is available to download.Thank you United We Can Partners; we appreciate your financial support and dedication to reaching a hurting world for Christ!
Download
Give a Gift Today
40 Day Fast – Day 36
The Best Is Yet To Come
World Conference is almost here! And there is something very special in the gathering of the saints under one roof.
Today there is a gathering of the nations throughout the globe that hold the flag of Victory Outreach.
Just like the people of Israel would gather for festivals & feasts to celebrate& remember God's miraculous hand upon His people. We, Victory Outreach, too must keep the miracles alive that are represented throughout our ministry. For God has given us treasures out of darkness for over forty-five years and knowing that if God moved then, He will continue to move now.
We must not forget God's miracle working power that has taken place throughout the decades of our ministry! His faithfulness alone is worth celebrating! Knowing that the God we serve is the same yesterday, today and forever (Hebrews 13:8).
As our VO family comes in from all over this world we cannot forsake this time for the end is approaching. We hear too often "the best is yet to come!" And Jesus also said, "you shall do greater works (John 14:12)."As we continue in this fast let us pray that our vision will be passed down from generation to generation, that we would not forget what God has called us to do!
 Ruth La Turco
 U.T.C. Director's Wife
40 Day Fast – Day 35
"If it's Not Broken, It needs fixing…"
Psalm 51:15-17
New King James Version (NKJV)
15 O Lord, open my lips,
And my mouth shall show forth Your praise.
16 For You do not desire sacrifice, or else I would give it;
You do not delight in burnt offering.
17 The sacrifices of God are a broken spirit,
A broken and a contrite heart—
These, O God, You will not despise.
The Message (MSG)
15 Unbutton my lips, dear God;
   I'll let loose with your praise.
16-17 Going through the motions doesn't please you,
   a flawless performance is nothing to you.
I learned God-worship
   when my pride was shattered.
Heart-shattered lives ready for love
   don't for a moment escape God's notice.
There's a saying, "If it's not broken, don't fix it." But in our relationship with God, brokenness is exactly what He desires. One of the definitions of the word broken is "to crush the emotional strength, spirit, or resistance of something". God wants us to come before Him humbly, allowing Him to take control of whatever situation or petition we come to Him with. He wants our pride to be set aside – no longer resisting Him, and for us to have a heart of repentance & openness – coming relying on His strength & not our own.
In studying this portion of scripture, it says that, "The Old Testament sacrificial system was not rejected. Rather, the law did not prescribe sacrifices for murder or adultery, sins which David had committed. For these presumptuous sins, the sinner could only cast himself on the mercy of God. The Lord accepts and forgives those who are honest with Him, who are humble before Him, and who recognize their dependence on His grace."
So every day, when we go into prayer, we too must put our dependence on God, and humbly ask for His continual mercy & grace on our lives, knowing that no sacrifice except Jesus' death would be able to atone our sins. Now, being humble is not putting our self down nor feeling guilty or shamed, but it is realizing how great God is & that He's bigger than any circumstance or situation we may come to Him with.
A few years ago at one of our UPI Prayer Retreats in San Jose, Pastor Del Castro shared a message on brokenness. He mentioned that if he hasn't been broken in prayer for a few days, then something is wrong. When I heard this, I began to desire to go deeper in my walk with God. I began to pray & fast specifically for that broken & contrite heart that the scripture describes. Now, when I go into prayer, I don't like to leave without breaking before His presence. I feel that that is something that keeps me fresh in my relationship with Him, always realizing how much I need Him! This is why God sent His Son to die for us- He doesn't want burnt offerings from us… He wants a personal & intimate relationship with us!
I encourage you, as we complete our International 40 Day Fast, and in your own personal time with the Lord, to seek after a life of brokenness before His presence.
Theresa Maldonado, UTC East Staff
40 Day Fast – Day 34
Standing on the Promise
"As the rain and the snow come down from heaven, and do not return to it without watering the earth and making it bud and flourish so that it yields seed for the sower and bread for the eater, so is my word that goes out from my mouth; It will not return to me empty, but will accomplish what I desire and achieve the purpose for which I sent it." Isaiah 55:10-11 
In this time of fasting remember the word that God has given and do not lose heart, for before the fruit of its word comes to pass, must be the process of the promise.
Throughout our lives we may have been given promises that were broken and heard words that were never followed by actions, but with God we can be assured to know that He is faithful to His promises.
Numbers 23:19, "God is not human, that He should lie, not a human being, that he should change his mind…
As we pray and aim at our different targets, let us remember the promises that God have given us, allowing Gods word to be the sword which we use to fight against the enemy.
It is time to remember the promise and to stand upon it, believing that through this fast we shall see it accomplish and achieve the purpose for which it was sent!
We must believe that God is who He says He is and that He is able to do all that He says He can do! He is the same yesterday, today and forever, if He moved in the past sure enough He can move in this day!
Lorraine Lopez 
West Coast U.T.C. Staff
40 Day Fast – Day 33
John 4:23-24
An attitude of Worship
There are many situations in life that require us to run to God and Worship Him. Four years ago, God blessed me with my first Child, Melodie. She was born premature and only 3 lbs., she didn't go home with me right away, she stayed in the NICU for 6 weeks. This was a difficult time for me. It's in situations like this that we run to God. But, what if there weren't any difficult situations or struggles in our lives?
We must run to Jesus even when there is no reason to! We must Worship because we can't live without Him! Because we can't keep going without worshiping! Because there is a need in our Hearts to Worship Him!
John 4:23-24
God is looking for worshippers let Him find you in an attitude of Worship
Psalms 103:1-8
If you read this portion of the bible it talks about the benefits of worshipping, so let's Worship Jesus with our lives!
Jacklyn Zesati
SBC SPANISH REGION
40 Day Fast – Day 32
Discover Your Promise
In inheriting the promise, we need a promise. As Victory Outreach International we have our God given promises Isaiah 54:2-3 and Isaiah 45:2-3.
For many years we have been able to see this promise unfolding all around the world, and we will continue to see now and many more generations to come. There are many more promises yet to be revealed and many more promises to be inherited. We have our International promises, but as well personal promises. What are promises God has given you? The vision God has shown you?  There are personal promises and visions that we ourselves have to stand, fight and continue to believe for.  As for myself coming into this ministry I was filled with hurt, emptiness, insecurities, depression, feeling like I didn't belong, making wrong decisions, a good for nothing young girl with no purpose or direction. Being raised in a Christian home did not mean everything would be perfect.
I lived life knowing God, but I didn't know what it was to have a relationship with God, nor did I know I had a purpose in life. It was not till I came through the doors of Victory Outreach that I had a sense of freedom; healing and restoration take place in my heart. And because of that I knew it was here in this ministry where I belong.
In time, I then made the decision to go to West Coast U.T.C. where I fell more in love with God, discovered who I am in Him and who He is my life. It is where God gave me my promise in the book of Joshua 1:3-6.I am living and inheriting the promise! I have the privilege to be a part of the U.T.C. staff team to be used as God's tool to disciple and shape leaders for the future alongside with great leaders. Prayer and fasting is the way we stay in tune to the voice of God for direction and guidance for our lives to fulfill our promises!
Jessica Sanchez
West Coast U.T.C. Staff
Joshua 1:8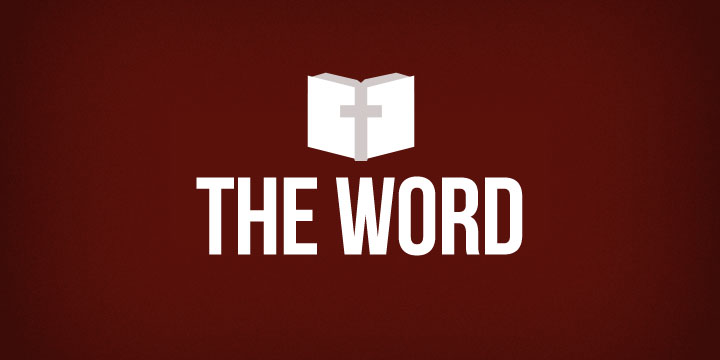 This book of the law shall not depart out of thy mouth; but thou shalt meditate therein day and night, that thou mayest observe to do according to all that is written therein: for then thou shalt make thy way prosperous, and then thou shalt have good success.