Victory Education & Training Institute *  Equipping Men & Women for the Work of the Ministry
For instructions how to connect to the Live Online Course below click on this link.
https://drive.google.com/open?id=0B9eZvUtJibSsamFEVjRDdGFmelU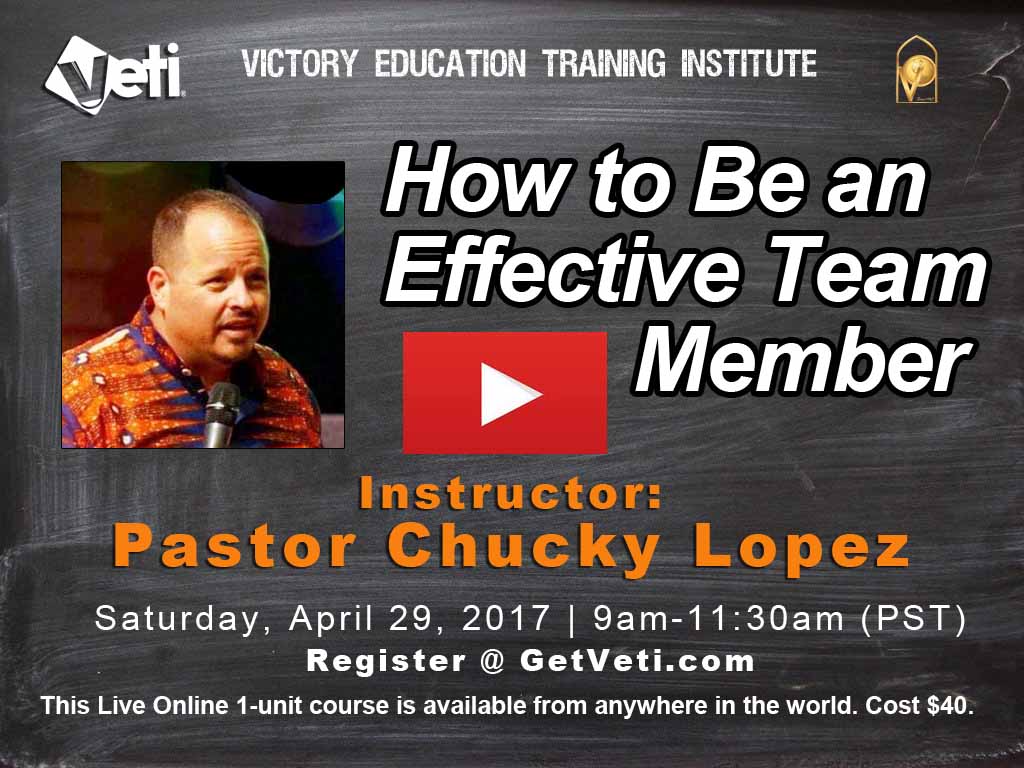 Welcome!
Session 2 of this Spring quarter begins May 22, 2017.  The Summer quarter begins July 31, 2017. To view all of the courses available click on the "Course List" tab above or here.  For questions about classes offered in your local extension please contact your local V.E.T.I. Coordinator.  Receive VETI text updates via SMS by texting "follow vetionline" to 40404 in the U.S.  Click here to view previous updates.
Intensive courses are offered throughout the year.  Check with your local VETI Coordinator for details & schedule.  Click here for Victory Outreach Bible College.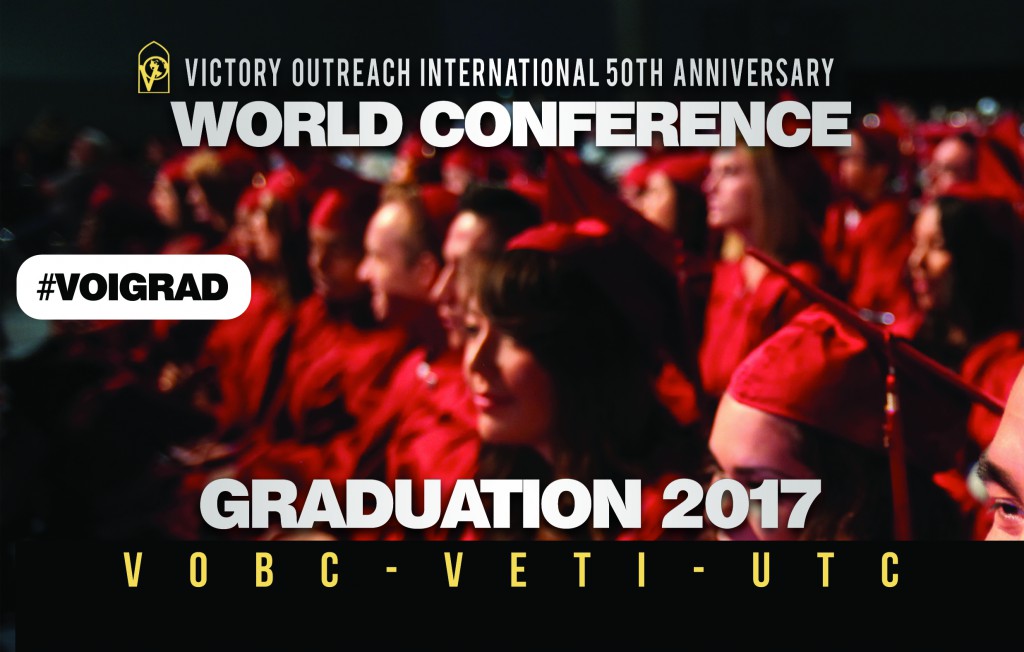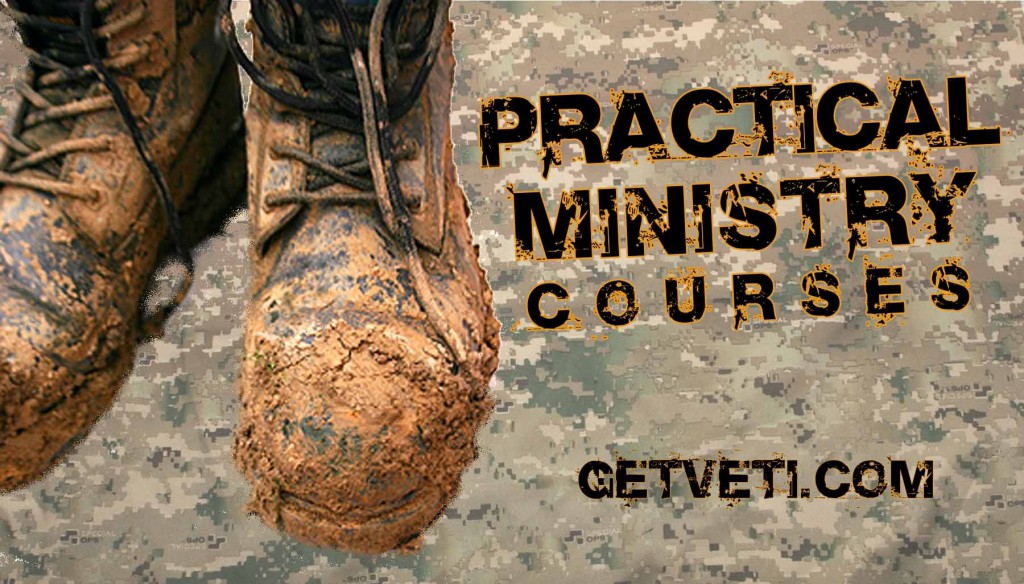 All Practical Ministry Courses
Victory Education & Training Institute (V.E.T.I.)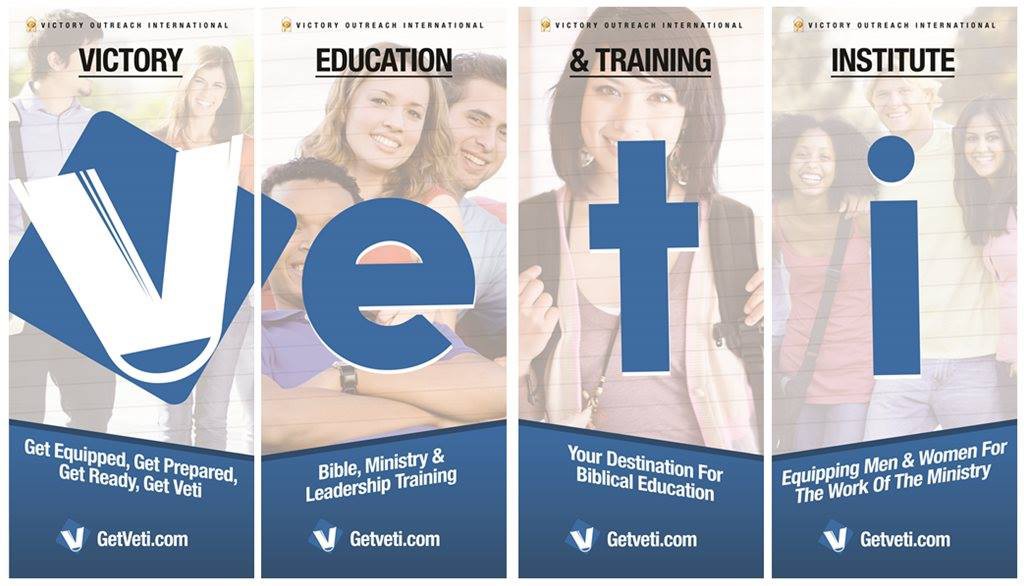 V.E.T.I. is a cutting edge Bible Institute providing biblical, ministerial and leadership training.  VETI is the starting point for those seeking to grow in their knowledge of the Bible and Theology.  Our primary vision is to equip men & women for the work of the ministry.  Click here for more.  At V.E.T.I. you can:
EARN an Associate's degree in Bible and Theology.
COMPLETE your degree in as little as 2 years from the largest Bible institute in the nation.
LEARN from faculty who embody the mission and vision of Victory Outreach International.
TRANSFER V.E.T.I. units toward a Bachelor's degree at Victory Outreach Bible College and partnering Universities.
EXPERIENCE LIVE online courses and interact with instructors and students in real-time.
PREPARE to be a Licensed Minister or Youth Pastor.
BEGIN TODAY by completing the application form. If you have any questions call 909-599-4437.  Classes are offered at over 90 V.E.T.I. Extensions all over the world.
Victory Outreach Bible College
(V.O.B.C.)
Victory Outreach Bible College (V.O.B.C.) is the next step for VETI graduates.  V.O.B.C. is committed to equipping men & women called by God to serve in the manifold ministries of the church as pastors, teachers, evangelists, missionaries and leaders in changing world.  We are "Equipping Visionary Leaders to Reach the Inner Cities of the world.  To begin the application click here.  At Victory Outreach Bible College you can:
EARN a Bachelor in Christian Ministry degree in a little as 14-18 months.
TAKE classes in our LA campus or through our "Live" Online classes from anywhere in the world.
LEARN from professors with Masters and Doctorate degrees.
TRANSFER your units, after graduation, to one of our partnering schools to earn a nationally accredited Master's degree.
CHOOSE a convenient payment plan, as low as $110. every 2 weeks, for the tuition of $3990.
START this September 2016 and graduate at the 2017 V.O.I. World Conference.
Start your application in July to waive the $25 application fee plus, receive a $100 discount toward the tuition.  To begin, visit: http://VOBibleCollege.org https://youtu.be/IBnRAAYOycE
"VETI Live" Online Classes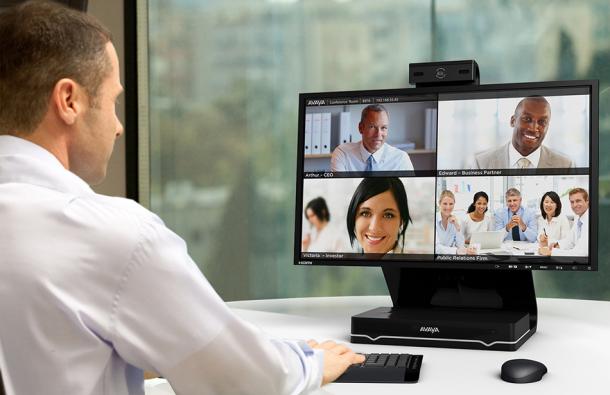 "VETI Live" classes are online classes where the instructor and students see each other and interact in real-time.  Students connect to their classroom on a specific date and time via their computer.  VETI Live classes provide a great opportunity for students to take advantage of our courses from anywhere in the world. Here is the schedule.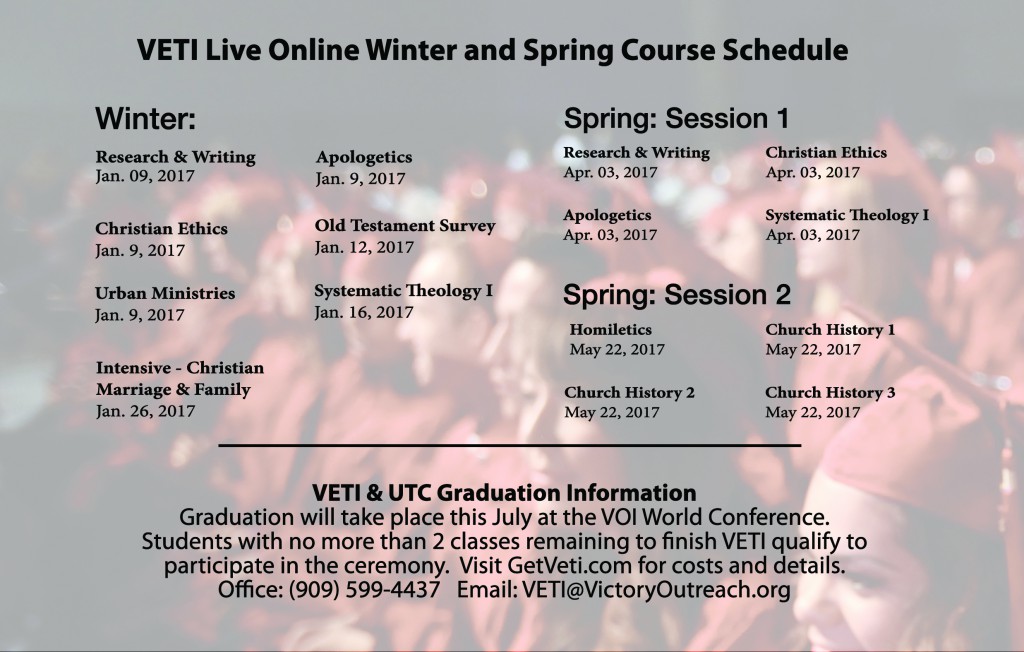 Online Classes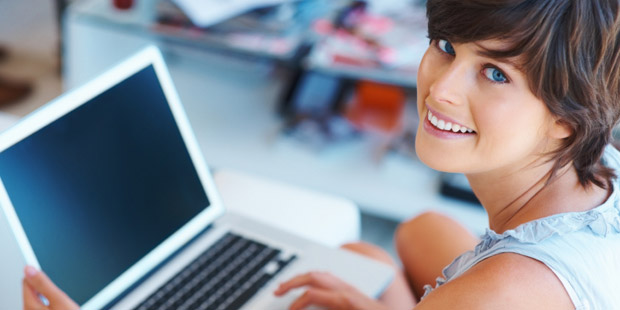 Online classes are courses that allow students to connect to their classroom, as often as they like, 24 hours a day, to complete their weekly assignments.  Connect from anywhere in the world, anytime. Students dialogue with other students and the instructor in discussion groups and by email. Here is the schedule.  For more details how online classes work click here. To download this file click here.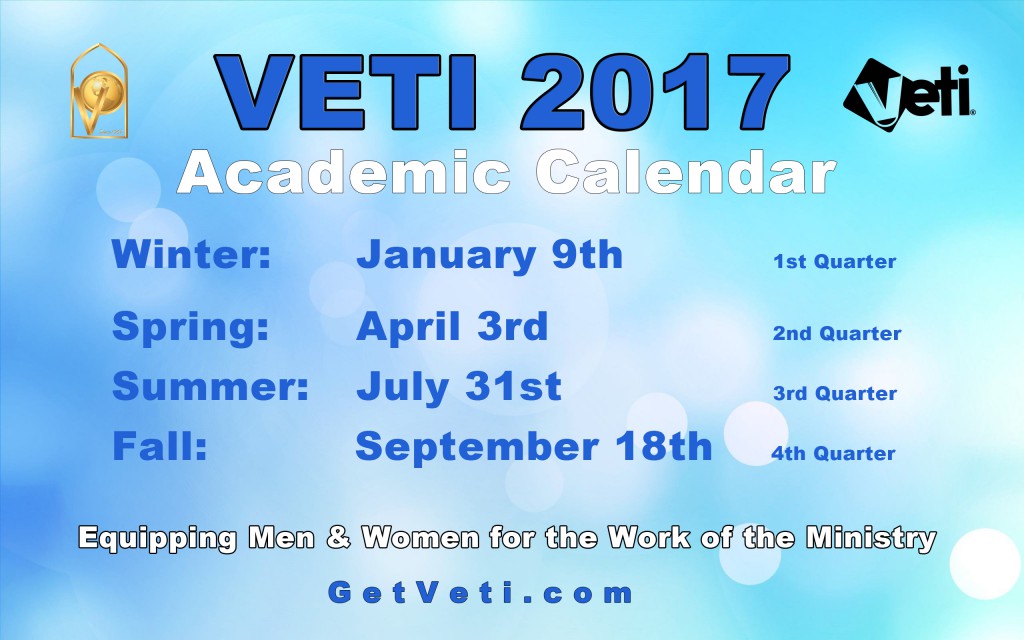 Graduation 2017

The next graduation will take place at the Los Angeles Convention Center on July 14, 2017 during the Victory Outreach International World Conference. If you plan to graduate, make sure you have completed all 24 courses (19 required courses and any 5 elective courses).  Request a copy of your transcripts and use the Master Course List to check off your courses as you complete them.
VETI Updates
Get VETI text updates via SMS by texting "follow vetionline" to 40404 in the U.S. Click here to view previous updates.